The photographs throughout the portfolios represent the curated collection of limited edition fine art gallery prints currently available by the artist. All prints are Silver Halide C-Prints. This fine art chromogenic photographic print method, combined with large format capture, offers the most exacting clarity and lushest results. The archival print quality is of the highest standard and is consistent with collectable fine art prints found in museum collections.
All prints by Scott Reither are accompanied with a signed and numbered Certificate of Authenticity to guarantee the value and exclusivity of your print.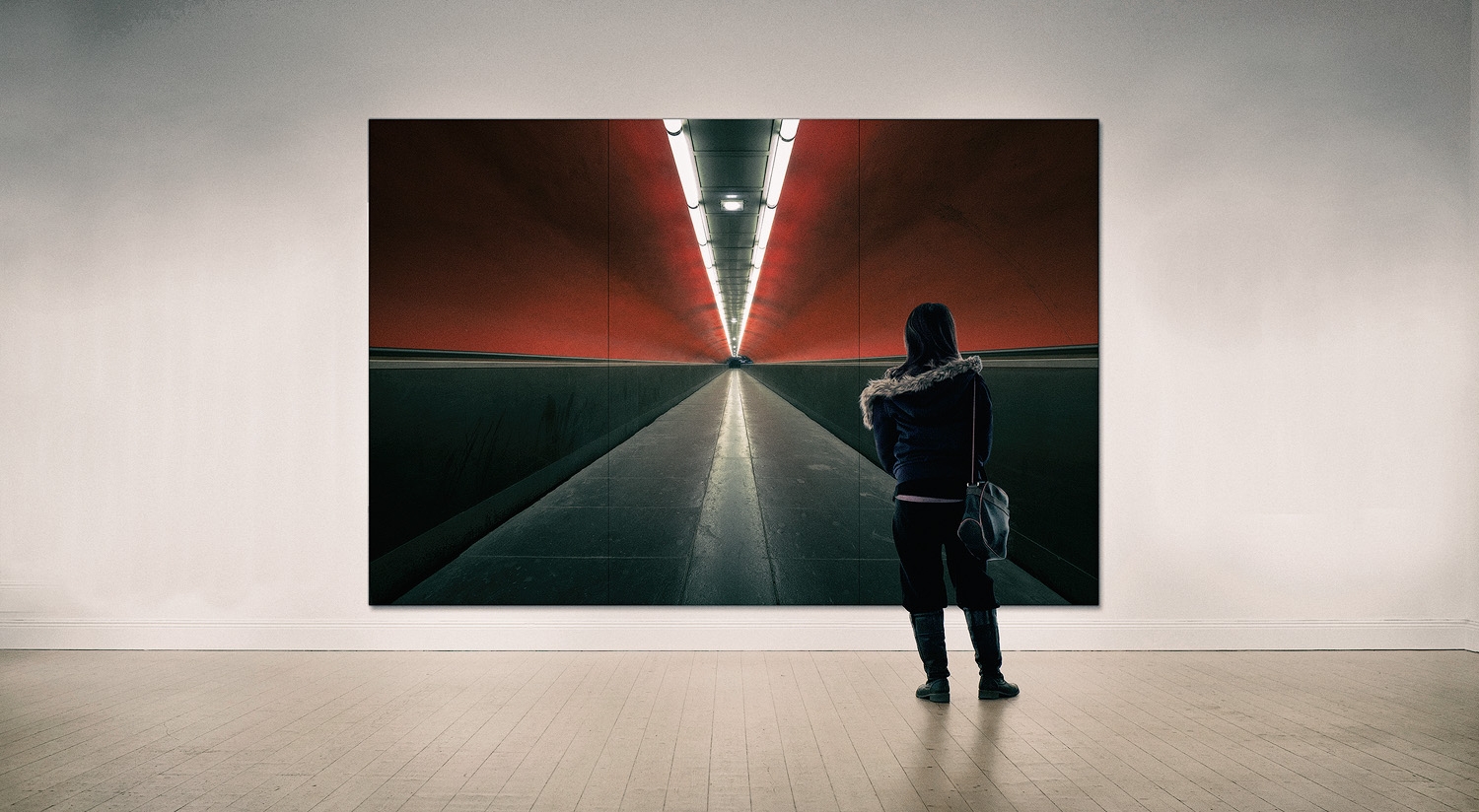 The artist has teamed with the top fine art finishers in the country - based in Los Angeles, California and known for their impeccable quality and craftsmanship - to custom finish the silver print. The print is face-mounted to 1/8" museum plexiglass (glossy or non-glare), and is backed with an archival metal backing to seal and protect the print. Next, the collector will choose one of the following options:
"Museum Style" is finished with a wood inset frame attached to the back of the face-mounted and backed print. The resulting piece floats about an inch off the wall and appears frameless. A sleek, tailored finish.
"Museum w/ Wood" Style, the collector will work with the artist to finalize a custom finishing style best suited for the photograph and your individual style and needs. Outer wood frames are custom-milled by the finisher from hard rock maple and custom stained. Outer metal frames are welded aluminum and available in various finishes. A 1/4" float detail between the print and the frame is customary, and outer frames come in various sizes and dimensions. An elevated, well-appointed finish.
A French Cleat hanging system is used for all artwork for a positive flush fit to the wall.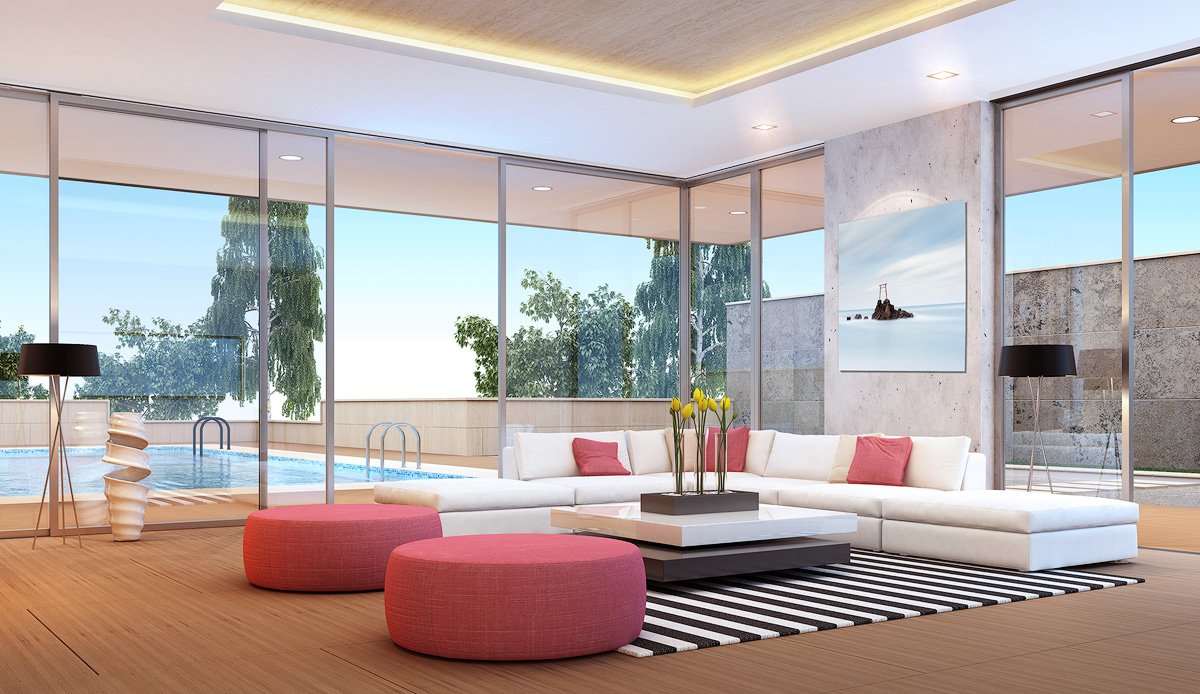 Fine art photographic pieces are currently available for purchase exclusively on this website and at the Four Seasons Resort in Wailea, Maui. Click on any image in the portfolios and you can select from various sizes, finishing styles and have purchasing options available.
The site is protected by SSL - your customer information is private and credit card information and order details are secure. Your order will be confirmed within 48 hours via email and then put into production.
All artwork is custom made to order and requires a timeline. Museum Style pieces take 4-6 weeks and Museum Style with Wood pieces take 5-7 weeks. Tracking information will be provided when your artwork ships.
The packing, handling and shipping charges to the U.S. mainland have been included into the final cost for your convenience.
Alaska, Hawaii, and International Collectors, please contact us prior to ordering for a price quote on shipping your print or framed piece to your location.
Pieces are expertly packaged in custom soft boxes and wood crates to ensure the safe arrival of your artwork.

Inquire about a custom-sized large-scale piece, clarify your frame choice, request a custom quote for International shipping charges; request a Virtual Tour, get help with dimensions, and all other inquiries:
what collectors are saying
I ordered one of Scott's beautiful pictures entitled, The Being Behind. It recently arrived and it is even more stunning than it looked online. I love the way it is framed. As is the case with all of Scott's photographs, this image instills a "feeling" and you are immediately drawn into the scene. You can sense the power and intensity of the image as if you were there. I hope to add to this photograph with more of Scott's images. Thank you, Scott!
Sheryl Loesch - Winter Garden, Florida

I was originally introduced to Scott's work through a friend that had a few of his pieces. It was a moving experience. His work elicited an emotional response that I couldn't put into words. I found an immediate connection to his work. Since that introduction, I have acquired a number of Scott's works of art. They have simply brought my house to life! Every visitor I have comments on them, amazed by what they're seeing and his ability to create such works of art through the lens of a camera.
Scot Mathena - Flagstaff, Arizona

My husband and I have always been collectors of art and obtaining pieces from beautiful places we visit is our favorite. I came home one day and my husband surprised me with Scott Reither's Contemplation hanging in the living room and it instantly became my favorite art piece. After seeing Scott's collection of images, I knew I had to have more. A few years later, I now live and work in Southern Illinois. When decorating my work office, I knew that it would not be complete without Scott's photography hanging on the wall. Before picking out a desk, shelving, or even a wall color, I acquired Fury. This has long been one of my favorites, a remarkable shot taken during the time we lived in La Jolla. It makes the room look and feel so serene. Everyone who walks into my office is just as in love with Fury as I am. I have recently added another work of Scott's - Sun Fire, on the opposite wall as it complements Fury so well. I am thrilled to consider myself a collector of Scott Reither. Getting lost in his work makes my long work days more enjoyable! Thank you Scott for your amazing photography, and making my home and office look that much more beautiful.
Tara Robbins M.D. - Marion, IL


Both photographs arrived in perfect condition. We hung them last weekend and they look fantastic. Kudos to whoever packed them for shipping. Best protection of all the pieces we have received over the years. And the concerns I had about hanging with the metal cleat were for naught. They went up easily. Thanks again for everything, and letting us visit Maui (at least in our heads) every day.
James & Linda Rudolf - Redlands, CA


My husband and I bought our first piece Structured from Scott on a trip to Maui last year. We were so fortunate to have been able to be introduced to both he and his art at the Four Seasons Wailea. It didn't take us long before we realized that we wanted to add a piece to our home. We have placed the piece in a prominent location where we get to enjoy it on a daily basis. We get nothing but compliments from our friends that visit as they too get to see it. Scott was very easy to work with and even helped me decide what size would look best in my space once I had returned home. We look forward to adding more of Scott's pieces to Structured and our home in the future.
Emily Johnson - La Quinta, CA


I have obviously more than a few of your pieces and Way of the Stone with the Museum with Wood frame is my favorite. I have it displayed in my bedroom and a special light for it that I leave on all the time. So, in the middle of the night it shines and acts as a nightlight but also brings out the color in the piece, it really inspires me with the whole earth, space and time part of life. I actually have a piece of yours in almost every room in my house and often find myself stopping just to look and imagine being there, as you typically capture the essence of a place and the relationship that time and the right "exposure" has on being there. I feel that "outlook" and perspective relates to everything in life. Being somewhere at the right time, with the right attitude and having the right perspective brings a multitude of beautiful results. Both in terms of results and feelings, your pieces bring me inspiration and joy.
Leonard Gonzales - Stoneridge, VA


This is our favorite piece of artwork in our house and it is our centerpiece in our living room. We often sit and stare at it as it acts as a window to Hawaii. You can almost see the clouds floating through the sky and the tide rolling in on the beach. Any time we've had a stressful day we can sit and relax enjoying the Hawaiian scenery and almost feel like we're back in Hawaii on the beach. We'll definitely purchase another piece from Scott, and we are both following his work on his website and on Facebook and we're often recommending Scott's work to our friends.
Matt Robinson - Fayetteville, AZ

I grew up surfing next to the Scripps Pier in La Jolla....rain, sun, big surf or glassy barrels - that is where I spent my childhood. I also have competed in Kona and Maui in the triathlon World Championships....lots of blood, sweat, tears and elation has been spent on the Hawaiian Islands for me. Your photographs bring me back to places where I have been the most happy in my life. I can sit and look at your work and it is like I am right there under the pier or sitting on the beach. I can almost feel the warmth of the sun through your photographs. Now that I am living in NYC I love having your artwork in my home. Your work has given me a sense of peacefulness and calm which is so rare to find in a city that never sleeps. Thank you for all of your beautiful photographs. I always look forward to seeing your new work.
Liz Vitai - New York, NY


I have received the pictures and I love them! I really liked how well packaged they were too because they got here safely. Fog is my favorite and looks better than I imagined. The others look great too. Since the ones I purchased look so good in our office space, I am looking to purchase a few more of your work. I will be going through your website to review your photographs. Thanks again and I hope you are doing well in beautiful Maui!
T. Hong - Fairfax, VA


I've been a long time admirer of Scott's talent and collector of his fine art. If someone were to ask me "Why do you collect his pieces?", my answer is simple, "Scott takes the kind of photographs that I envision in my mind, and shows me they exist in nature."
Chris Mazzochi, Ph.D. - Santa Barbara, CA
hanging and caring for your finished piece
The piece will look great and can be enjoyed in normal ambient light, but if you achieve direct lighting onto the piece, you will be able to enjoy the full potential of this Silver Halide C-Print, the finest photographic print in the world. Any light will work fine, although halogen lighting is recommended due to its clean, white light.

The glass is a UV museum quality plexiglass. This is the right glass for this medium. Because it is plexiglass, you must care for it properly. Use only plexiglass cleaners and non-abrasive soft-cloths to clean when necessary. In case the piece is scratched, the plexi can be polished out (for glossy pieces only - anti-reflective plexi can not be polished with the #2 or #3 product). Novus makes both cleaners, polishes, and non-abrasive cloths and I recommend their product.
The piece uses the french cleat hanging system. Simply take the included wood or metal cleat attached to the back of the piece - figure out your measurements on the wall (remembering to measure down from the top of the piece to the cleat), use a level, and screw the board or metal cleat to the wall using sheet rock screws and getting at least 1 stud, high side up and out. Now, your fine art piece will drop nicely into place and have a positive connection to the wall.